A statement of sportiness.
The Audi A4 Sedan.
Thanks to the progressive design with precisely sharpened front look and characteristic rear, the sporty character of the Audi A4 Sedan comes across more than ever before: a premium and functional interior, innovative technologies in the realms of digitalisation, infotainment and driver assist systems, and a new 2.0L TFSI Engine completes the package.
Experience 360°
Individual look
The side view of the Audi A4 Sedan draws immediate attention to the wheels as well as to the broad wings and striking sill trims. At the rear, the LED lights are connected by a continuous chrome strip. The offset diffuser area with integrated trapezoid tailpipes ensures a sporty finish. At the front, the deep and wide Singleframe, the bumper and the emphatic wide air inlets form a powerful unit.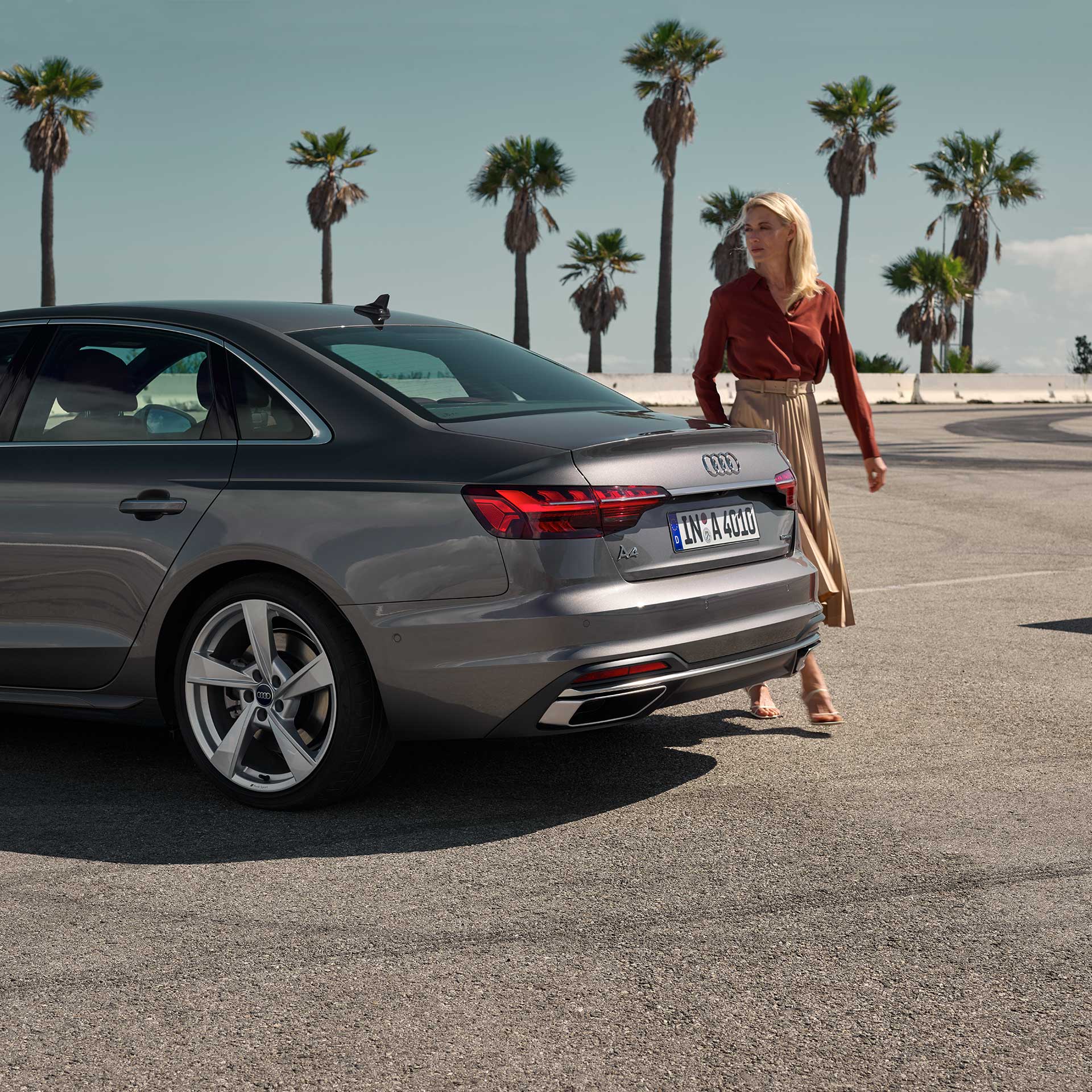 Powerful drive
The Audi A4 Sedan comes with a new 2.0L TFSI engine that generates 150 kW (204 hp) and propels from 0 - 100 kmph in 7.1 seconds. Mated to a 7 speed S-tronic transmission, the Audi A4 is sure to offer you an exhilarating drive.