Focus on forward.
The Audi RS 5 Sportback.
The Audi RS 5 Sportback is more than a sporty vehicle: experience premium functionality, comfort and dynamism. Striking RS-specific design elements promise ultimate sportiness that you can confidently bring to the road with the powerful 2.9-liter TFSI twin-turbo V6 engine and quattro all-wheel drive.

Performance is an attitude.
High performance in numbers
Acceleration
0 to 100 km/h
Look under the bonnet to see the power of the Audi RS 5 Sportback: A 2.9-litre TFSI twin-turbo V6 engine. Thanks to an output of 331 kW (450 hp) and 600 Nm of torque, you can accelerate from 0 to 100 km/h in 3.9 seconds and achieve a top speed of 250 km/h.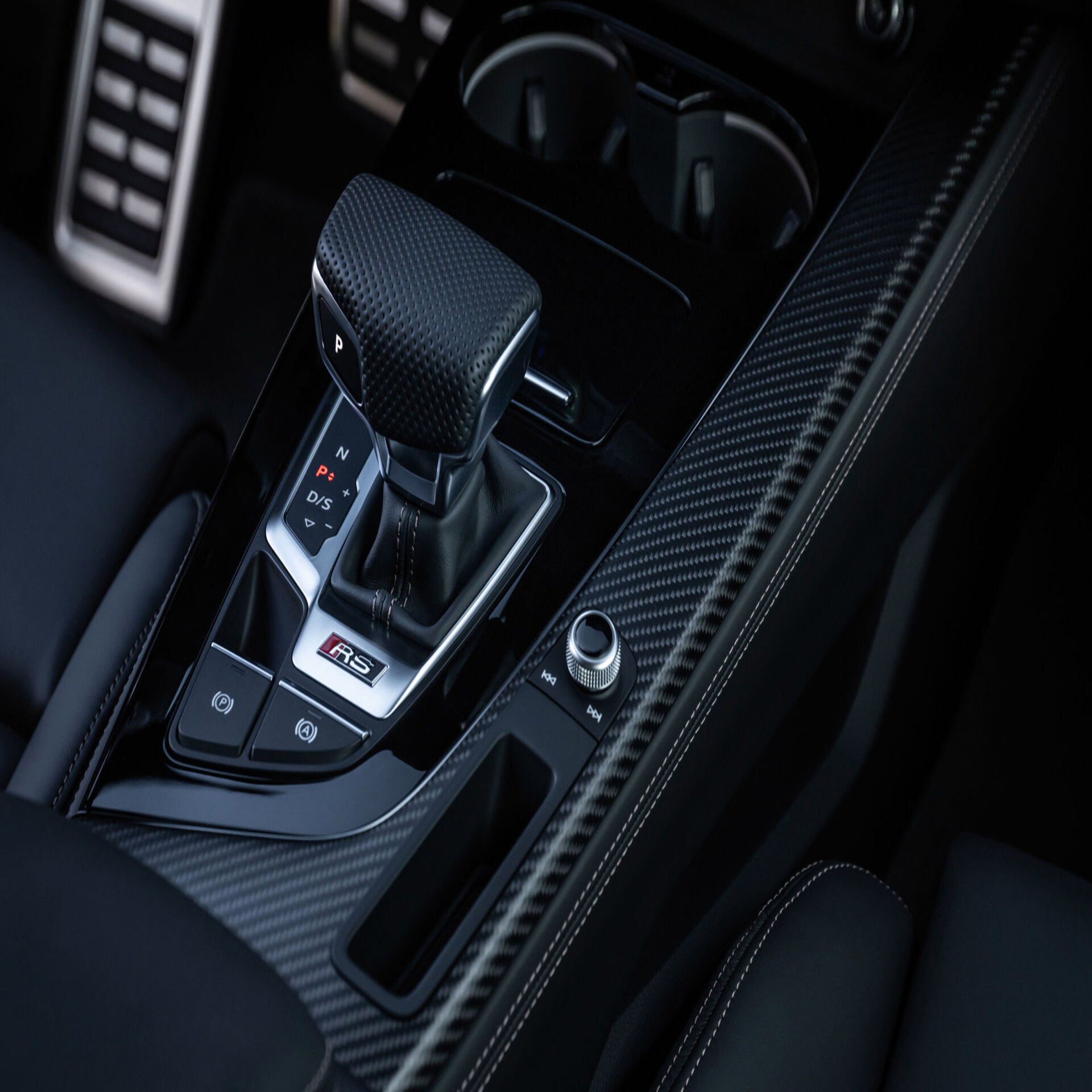 Soundcheck RS 5 Sportback - Experience the sound of the powerful engine
Power and Precision
Swiftly sprinting with self-assurance. Thanks to quattro permanent all-wheel drive and 8-speed tiptronic with optimised gear changes and sporty tuning. Experience the standard RS sport suspension, which helps the Audi RS 5 Sportback sit firmly on the road.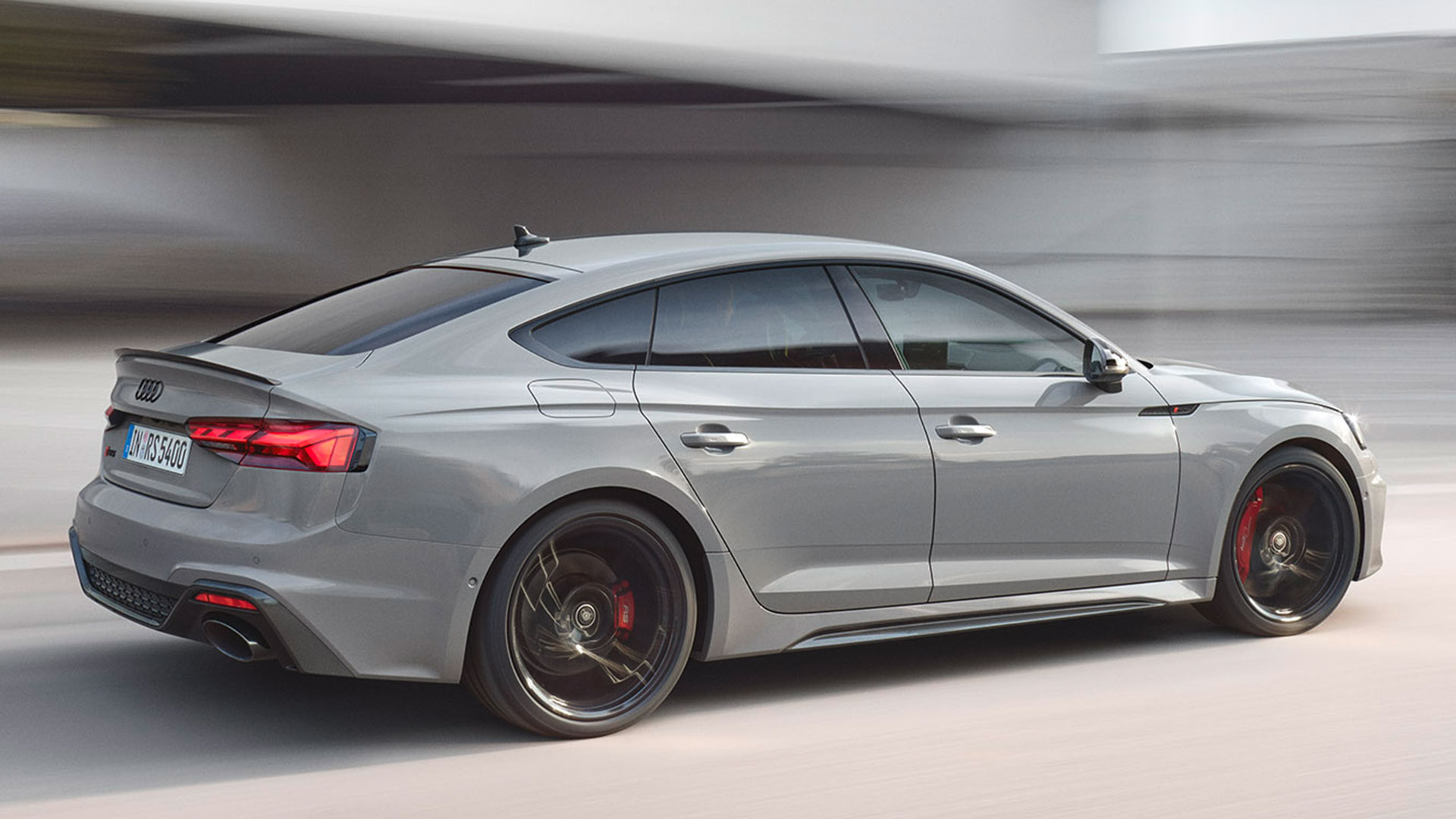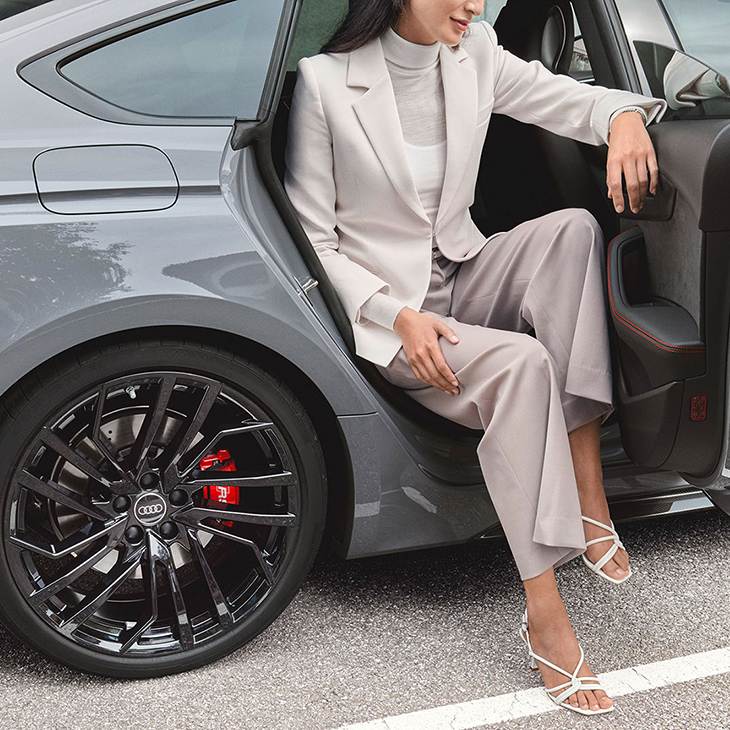 Every day can be this sporty
Have you ever transported a bike in a real sports car? How about skis and snowboards? With the Audi RS 5 Sportback, you can. Thanks to its large luggage space lid, fully or partially foldable rear seat bench and flat loading floor. A compelling body concept with high usability for business, family and leisure activities.