Engines > A6 Sedan > A6 > Audi India
Choose your engine and transmission
All drives at a glance
2 out of a total amount of 2 engines
1.8 TFSI
2.0 TDI
No engine found.
No motors are available for this type of fuel in the equipment line currently selected.
Legend
Acceleration

Displacement

Max. Torque

Horsepower
TFSI® – supreme power delivery. The petrol engines of the A6.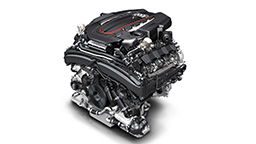 The Audi TFSI engines represent outstanding efficiency and improved performance while at the same time retaining their dynamism. The 1.8 TFSI 140 kW (190 bhp) in combination with the 7 Speed gearbox accelerates from 0 to 100 km/h in just 7.9 seconds.
TDI® – efficient and powerful. The diesel engines of the A6.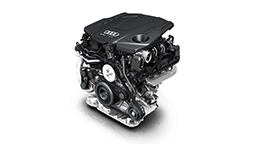 With their combination of direct injection and turbocharging, Audi TDI engines likewise deliver exceptional performance – thanks to their high torque output over the entire engine speed range with continuous power delivery.
S tronic® brings dual savings: time and energy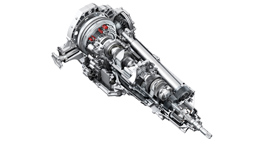 The 7-speed S tronic dual-clutch transmission combines not only two gearboxes in one, but also sportiness with efficiency. The high level of efficiency and the rapid gear changes deliver even greater driving pleasure.