Audi e-tron 2021 | Purely electric SUV from Audi | Audi India
Help to shape the future.
The Audi e-tron.
Combined power consumption² in kWh / 100 kilometers: 27.57–19.2 (WLTP)
Combined CO₂ emissions² in g/km: 0

Immerse yourself in the exciting world of electromobility with the Audi e-tron. With up to 484 kilometers of range², our first all-electric SUV is your sporty and safe companion that's suitable for everyday driving in a new era.
Get in and feel good
The contemporary, flowing design continues in the Audi e-tron's interior; it's sweeping dashboard adding to the feeling of space and housing the two large MMI touch screens and the Audi virtual cockpit. The touch screens feature haptic and audio feedback, creating a clean and streamlined interior environment while still placing control of the e-tron's vehicle systems and infotainment literally at the driver's fingertips. Combined with the voice command and multi-function steering wheel, the driver remains in complete control while still remaining completely focused on the road ahead.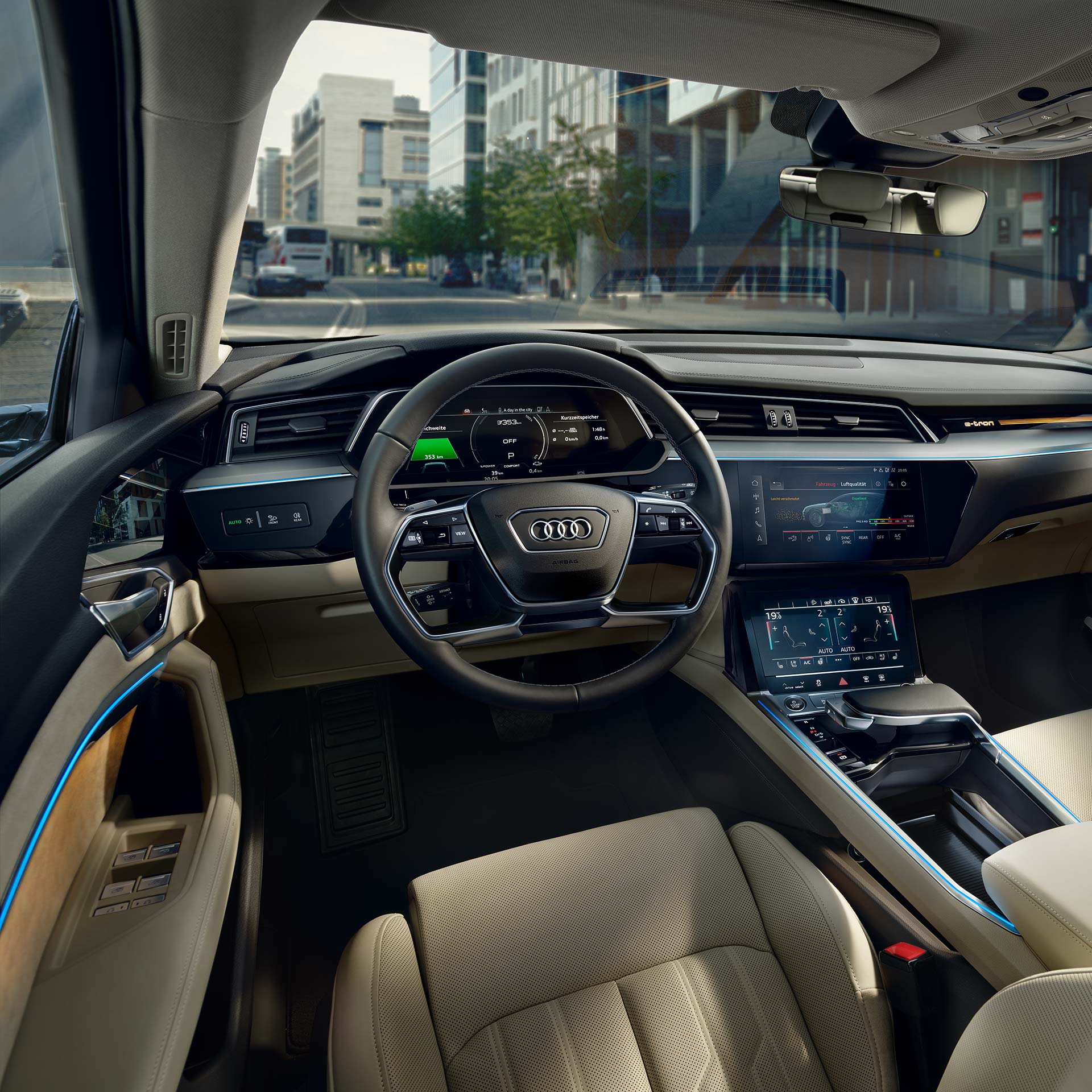 Audi Digital Matrix LED headlights: One million pixels dancing in step
Engineered to go the distance
Whether for a weekend trip or a longer trip - with a maximum range of up to 484 kilometers², the Audi e-tron is eminently suitable for long journeys. The large high-voltage battery and an intelligent recuperation system do their part.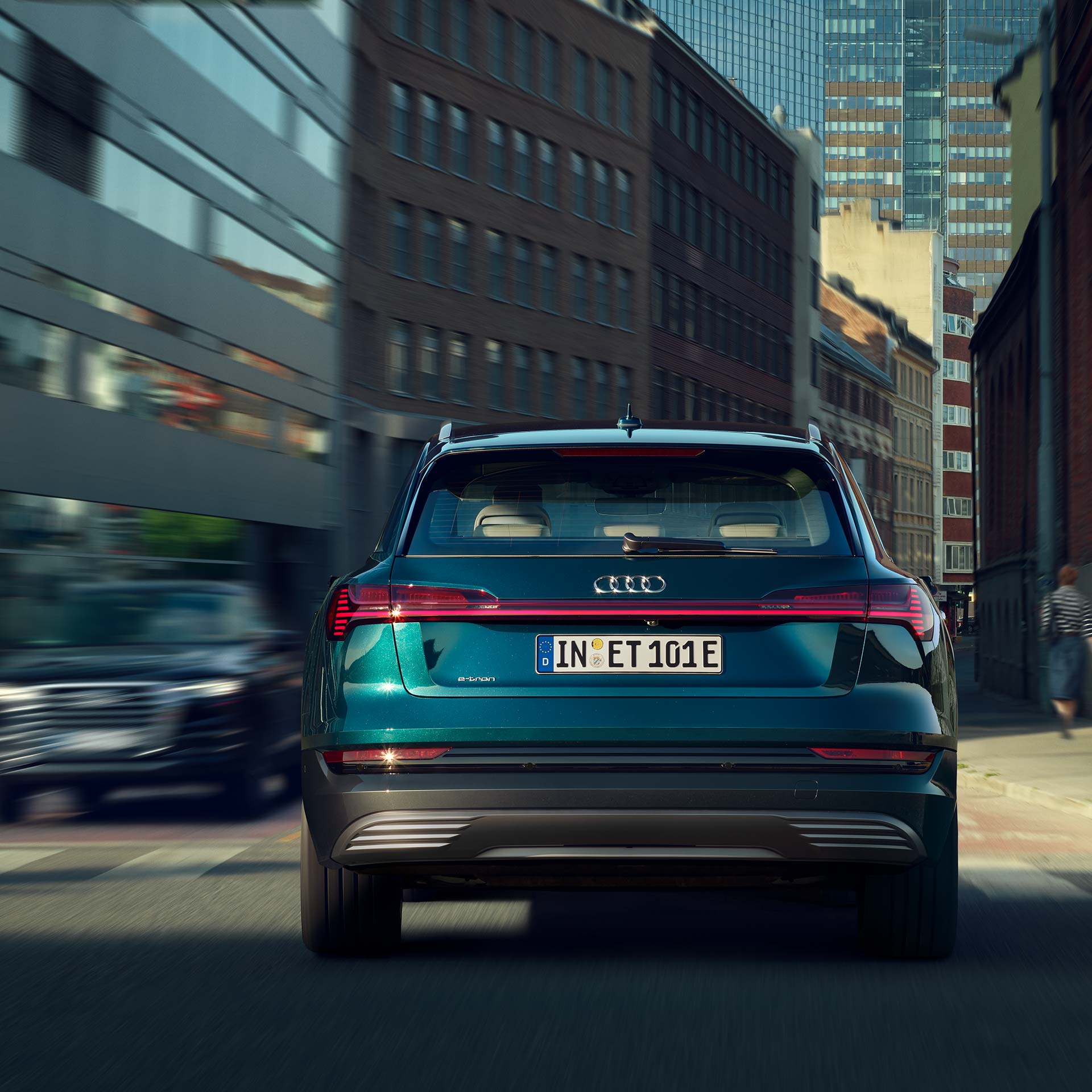 Audi e-tron Recuperation
Increases the efficiency and, as a result, the range of your Audi e-tron. To recuperate the energy, your Audi e-tron uses both coasting recuperation and an innovative form of brake recuperation, allowing it to achieve maximum distance on every drive.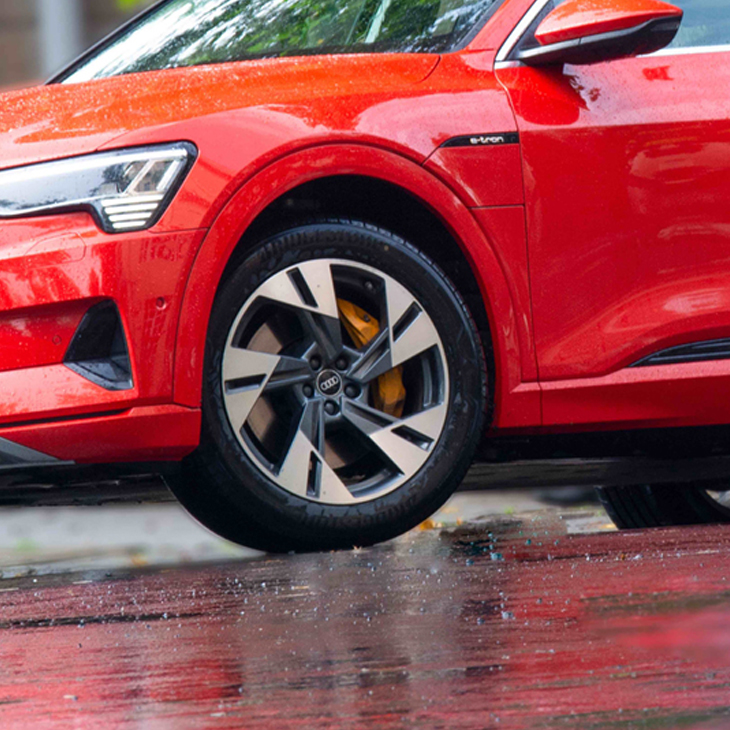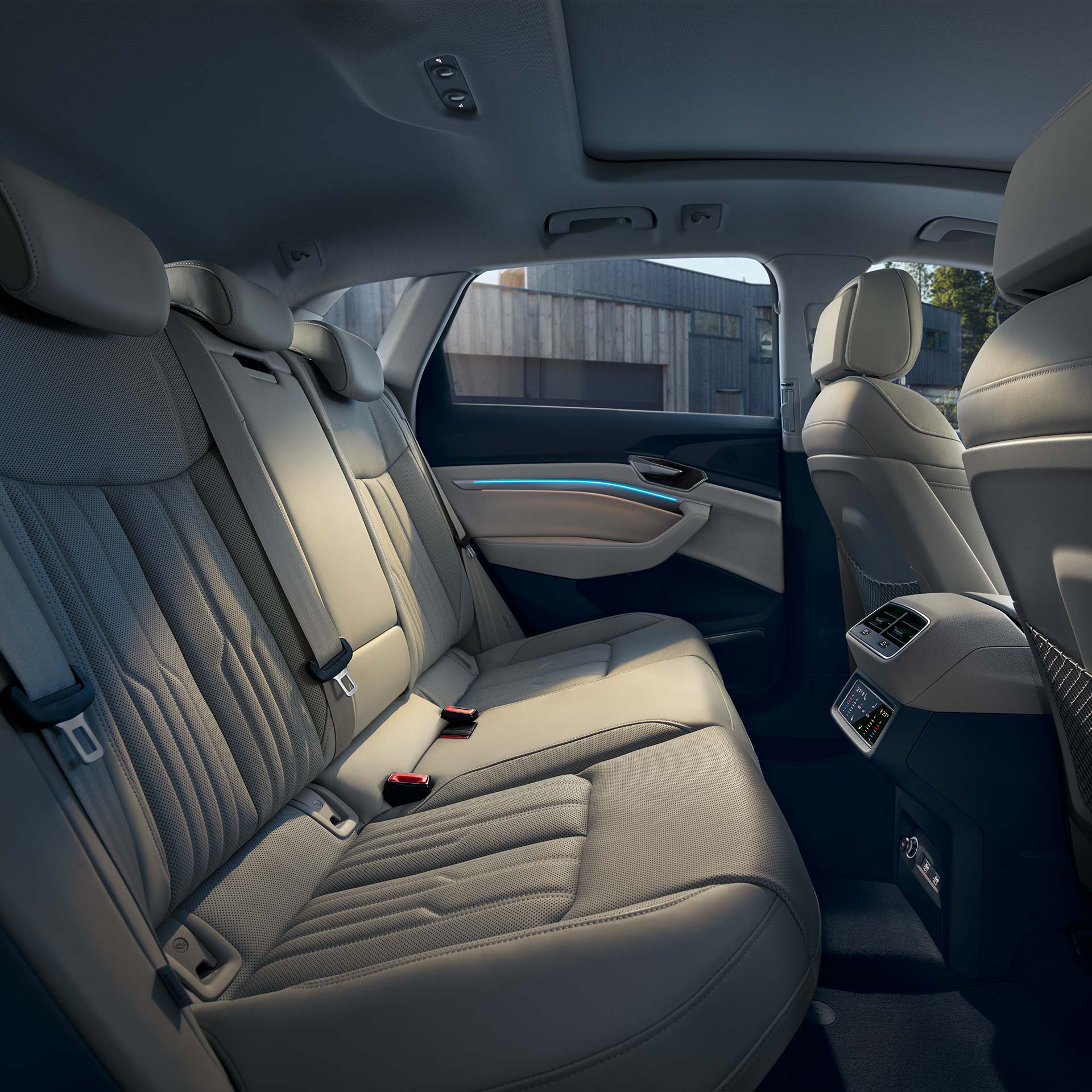 First class in the second row too
In the rear, up to three people can enjoy the large space available for the Audi e-tron. Alternatively, you can use the functionality of the SUV: When the seat is folded down, the maximum storage volume is up to 1,725 liters.